We are creators. Everyone at Brompton plays a small part in making our bikes and getting them into the hands of people to ride, find their route and enjoy.
From first sketches through to capturing the finished article, it's the people behind the product that make us different.
We are Brompton.
This Mother's Day, we wanted to celebrate the hard work and dedication of every mother at Brompton. We sat down with Heaven-Leigh Merrigan, Wheel Building Team Leader in Pre Pre Assembly and mother of 2.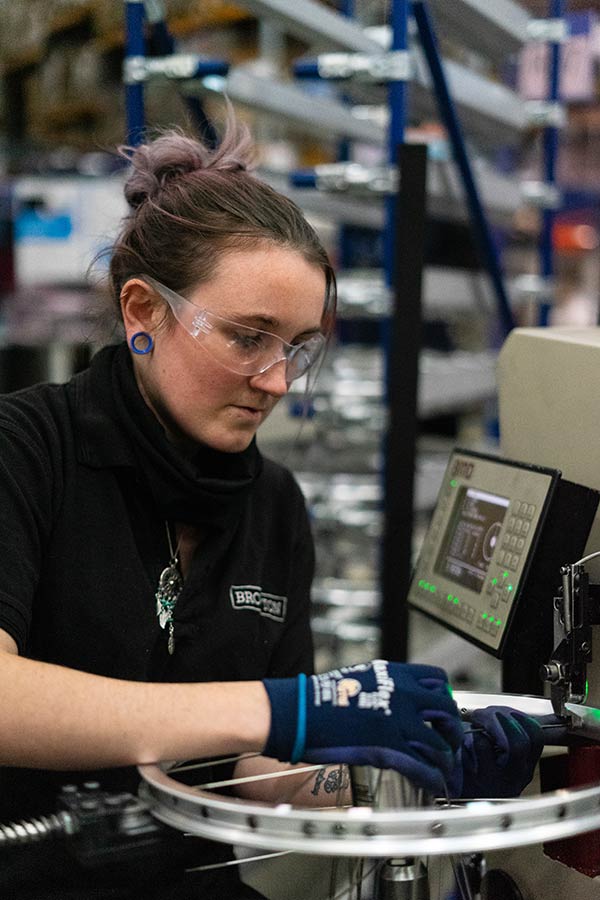 How did you start working at Brompton?
I started at Brompton 12, nearly 13 years ago. It started just as a summer job, I started in QPARTS and I was making bags - I thought ""Alright, that's easy"". Then they brought me to Craig (Manufacturing Manager) and he handed me a drill, I was like ""Absolutely not, there's no way I can use a drill!"" He told me it would be fine, and I was just so scared. But I managed to do it and it actually wasn't as hard as I thought - or really anything like I thought. Then it turned kind of natural.
I tried to go to college, and it didn't work. I just wanted to know more about Brompton. I came back when there was a job opening, and I was able to come back to Pre Pre Assembly and worked my way up. They had me come into wheels and told me I was a natural - it never felt natural; but that was the start of it. That was how I started in wheel building.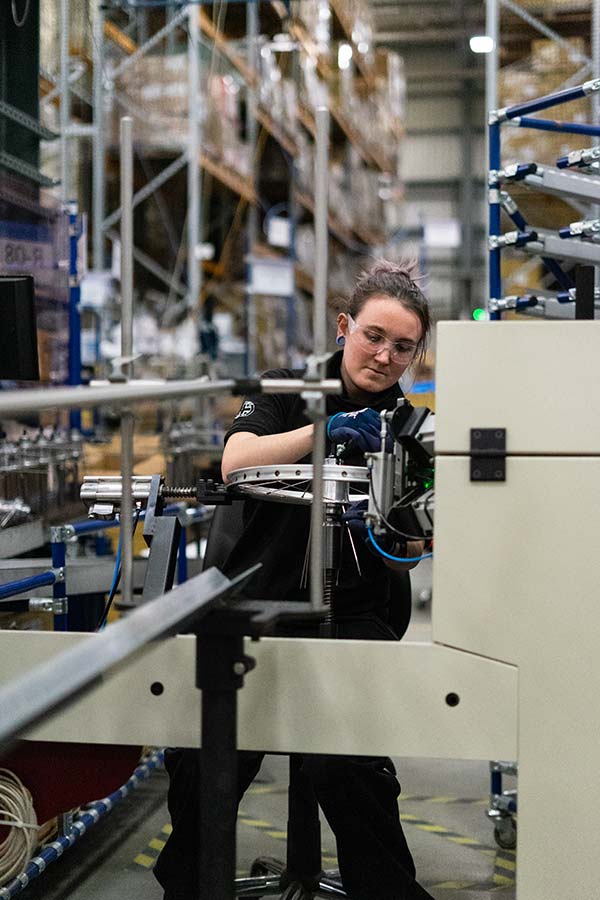 They sent us to Birmingham to learn the basics of wheel building and get an idea of the whole wheel building process. We saw where the machines were being made, and when they sent the machines down to London, we had to teach ourselves with the guys who manufactured them.
Everyone at Brompton who knows how to build the wheels now, it's because of me - I had to teach myself with these guys who couldn't speak a lot of English.
What does it mean to be a Wheel Building Team Leader?
I plan the week's wheel building to make sure everything is achieved in time for the line, and I build them as well.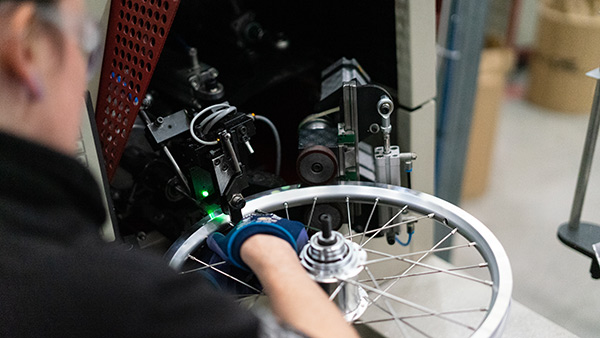 We heard you're the fastest wheel builder at Brompton – what's your best time?
We get 2 minutes to build a wheel – the average time it takes to build one is about a minute and a half – my best time is 57 seconds!
How did it feel to come into work again after discovering you were pregnant?
I was quite lucky - when I was pregnant with my son, I thought that was it. I thought there was no way I could work with these machines and these presses.
When I came back to start at work, they did all these risk assessments before I was even allowed back on the shop floor - I was sat at a desk doing whatever paperwork was around until we were sure it was safe.
I was the first woman, and the first pregnant woman ever on the shop floor at Brompton. I was the first girl there doing it, there were 4 other men in my section. Now, there's more women than there are men so it's quite nice. It's not a man's world in here - you can do anything here. I wouldn't want to be doing anything else.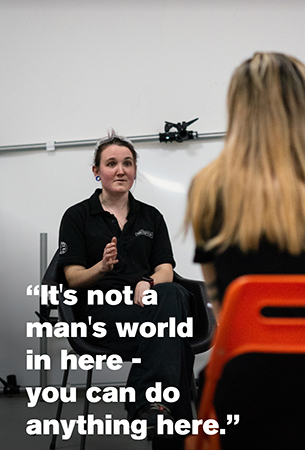 When I got pregnant and I thought for a while I wouldn't be able to come back, it was actually quite scary - I thought what else can I do? It's all I like doing, I wouldn't want to do anything else. But being able to still come back and do it was nice.
Once I had my son, I had my back to work meeting, and Brompton told me there was a weekend shift opening. I was just trying to figure out how much my childcare costs were going to be - but we were able to make it work where I could work weekends while my partner, Alex would be at home.
It takes the hard work of every single Brompton staff member to take our little folding bikes from the first sketch to shipping them out the door. Read more about our incredible team here.