We are creators. Everyone at Brompton plays a small part in making our bikes and getting them into the hands of people to ride, find their route and enjoy.

From the first sketches to capturing the finished article, the people behind the product make us different.

We are Brompton.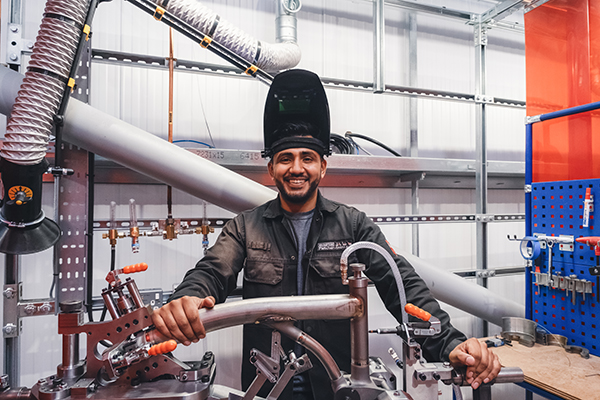 Adam Taj is the Production Activity Controller in the Sheffield Factory. Welding, planning the day's production, and training other welders, he set the targets and then make sure the shop floor is running as planned to hit them.
How long have you been with Brompton?
I joined Brompton five years ago as a trainee welder. I was looking for something secure where I could learn, so I applied for this job, and they gave me the opportunity. I was the fourth person to join the Sheffield Factory, and we've been growing ever since.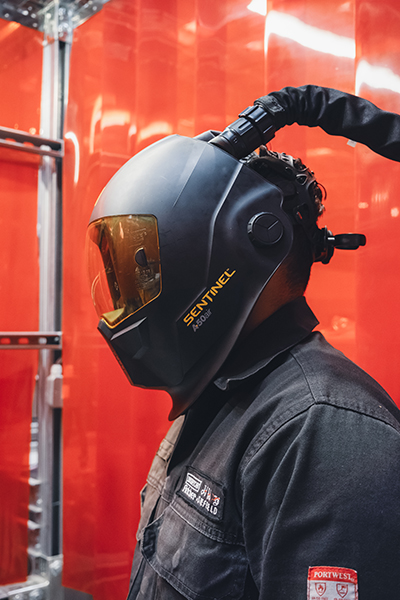 What were your first thoughts when you began working on the T Line project?
I was very interested. I thought this is a new opportunity for Brompton. It wasn't just one part of a bike we were looking at. It's a whole bike, and I thought getting the build quality perfect would be a big challenge and an achievement for us. It felt like this was the next level.

What have been your favorite memories of the project? And the biggest challenges?
I really enjoyed the challenges around the development side. I was involved in the early prototype builds and it was complicated. As a TIG (Tungsten Inert Gas) welder, you need to be up close and comfortable. Getting the position right to get the welds perfect wasn't easy. The teams developed new jigs, which required a lot of work, but we made huge improvements over time. And we did it. We hit that standard.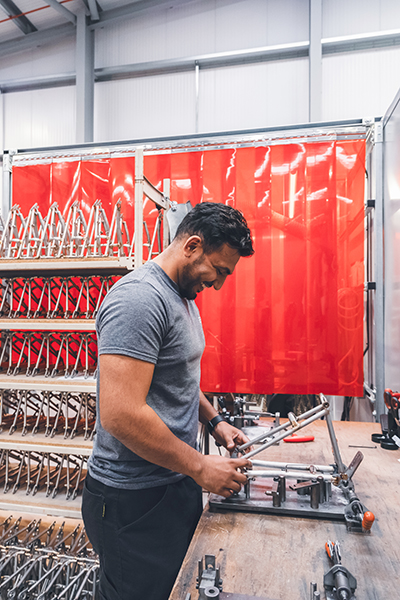 For you, what makes working at Brompton so special?
The people that work here, it's such a friendly atmosphere, everyone gets along, it's enjoyable. Also, I find my job relaxing. Welding is like writing on a piece of paper. Once you know what you are doing, it flows, and you relax into it. You develop your own style of weld and understand which techniques work for you.

There are so many different roles within the business, requiring a range of skills and characteristics. If you could do anything for the day, what would it be?
Something towards the design engineering side of it, I was really intrigued by this during the development of T Line. I enjoyed making the bikes and then feeding back to the teams on what we thought would improve the build and how design changes could make it more efficient.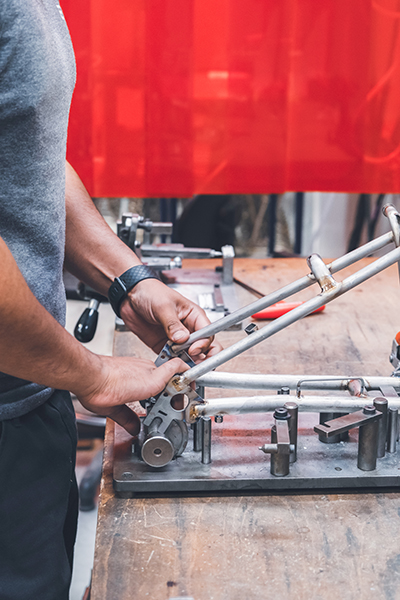 What has been your most memorable moment at Brompton since joining?
Breaking records. No one has made as many frames as me in one week, not even close, and I like that achievement. I'm very competitive. As a team, we all are, in a good way. Everyone tries to up their game a bit, and it challenges each of us to push harder, and be better.
Relaxing and unwinding are always essential. How do you like to spend your time outside of work?
I spend most of my time in the gym boxing. I used to compete. I have been in 13 fights and won the Yorkshire Belt. It died down during the pandemic, but I'm hoping to get back up and out there. In boxing, you learn discipline, competitiveness, and dedication. I bring this to everything I do. When I have reviews at work, I always say this is the biggest thing in my life. It makes me who I am.
It takes the hard work of every single Brompton staff member to take our little folding bikes from the first sketch to shipping them out the door.