Brompton is linking up with sustainable, female-focused outerwear brand Protected Species to make moving around the city the most stylish part of the day.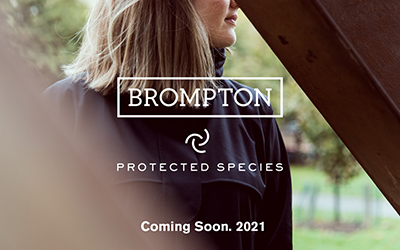 Bringing together Brompton's cycling heritage, iconic design and engineering sensibilities with the contemporary refinement in women's waterproof outerwear from Protected Species, the collaboration will centre around stylish waterproofs which provide protection from a stormy ride across the city, through to a confident stroll into a bar, café or boardroom.
To celebrate Brompton's first women's apparel launch, we've partnered with Jools Walker, British cyclist, activist and author, to curate a series of interviews to unearth what fashion in the saddle means to different female cyclists.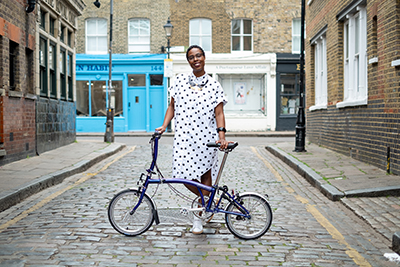 Jools Walker and her Brompton, affectionately named Paisley 
Our first guest in the Brompton x Protected Species interview series is Rebecca McElligott, Protected Species co-founder. Her background in product development and management working for various global performance brands married the skills and talents of fellow co-founder Anne to develop the concept of a sustainable female-focused waterproof outerwear collection.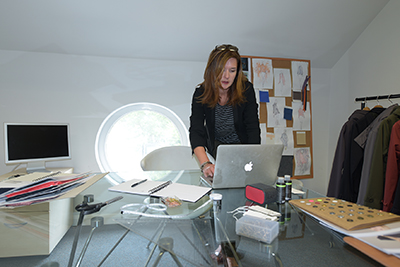 Rebecca McElligott in her office 
Jools: Where did the inspiration to start Protected Species come from? 
Rebecca: Over a casual coffee on a very rainy day in Glasgow, Anne and I started chatting about why waterproof clothing was largely only available in traditional "mountain wear" colours, styles and shapes for women. Being outdoor lovers, we both used these garments for leisure activities when needed, but 98% of our lives played out in outdoor places where these coats weren't at all suitable in style.   
Anne, on maternity leave at the time, was pushing a buggy around Glasgow feeling tired with a newborn, and unstylish. She brought this subject up knowing I worked in the industry, developing waterproof products for other global brands. I knew how underserved women's needs in this sector were, and it was really exciting to think we could potentially bring something new to the market, do things very differently and solve this problem. It took 2 years of further development before we launched, but we haven't looked back.
J: What is the ethos of Protected Species? 
R: The versatility provided by our fusion of timeless style and technical performance drives what we do every day here at Protected Species. We have a lot of interaction with our customers and the comment we hear most is "I never take it off" and, of course, this is music to our ears as this is the reason we started: to provide comfortable and desirable waterproofs a woman wants to wear everywhere, regardless of activity or outdoor environment. We truly believe this multi-functional usage and the longevity inherent in the styles and quality of our jackets makes us the antithesis of fast fashion and delivers on our beliefs of hard-working minimal wardrobes - the only real way to reduce waste.   
"...this is the reason we started: to provide comfortable and desirable waterproofs a woman wants to wear everywhere"
Our manufacturing is slow, considered, low volume and quality driven and although, at times, the wait is frustrating for us and our customers, we're happy doing things this way. Our manufacturing partners are our team, we have a complete mutual respect, without them we couldn't do what we do, and this is a crucial part of doing things differently making for a happy working environment.
J: Protected Species is an all-female lead brand: How did you all come together? 
R: As founders, we met through work and became friends over our mutual love of the great outdoors. Abigail heads up our customer service and operations, and our manufacturing is expertly managed by Carrie and Greta. Carrie owns the boutique factory where we make our collection and Greta [manages] the mill where our fabrics are developed. They are integral to the team. Both Carrie and Greta have eagle eyes where quality and detail is concerned, and an immense creative flair for feminine cuts, shapes, colours and fabric feel which I think really makes our difference.  
So, unfortunately, we can't take all the credit here at head office! Without these women the brand wouldn't exist, and it's a great feeling the support we have for each other through the daily roller coaster of clothing production.
J: It's always incredibly empowering to discover a female-founded clothing company. What are the backgrounds of your co-founders and what do each of you bring to Protected Species?   
R: My background lies in product development and management working for various global performance brands over the years, latterly creating the clothing collections for PING golf. This is where the initial technology for our collection derived: working alongside the top tour players creating outerwear with the essential remit to keep the professional warm, dry, comfortable, smart in appearance and critically avoid any restriction in movement – benefits inherent in the Protected Species waterproof collection today.   
Anne's experience was in sales and marketing with her specific expertise commercialising new technologies in the medical science arena.   
Our careers and experience in technologies definitely bring authenticity, but as women designing and manufacturing the collection, creating the product we ourselves desired to simplify our daily lives, we are genuinely aligned with our customer's needs and values, which makes us strong in doing what we do.
J: The designs of PS are by women, for women… do you feel that feminism is important in performance clothing design?   
R: I think it's important to be extremely focused on what you are doing, and have a deep understanding of who you are doing it for without compromise. Women's performance product needs are definitely different to men's, and making men's styles in smaller sizes and calling it a women's collection is thankfully becoming a thing of the past. As a team of females, from design all the way through the manufacturing process, we definitely have the insight into the needs for designing performance wear specifically for women.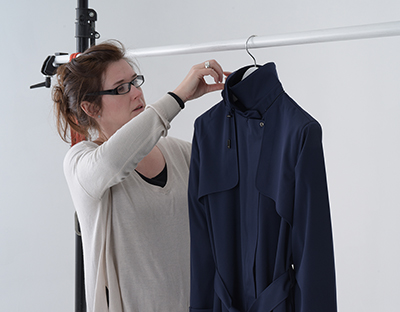 "... making men's styles in smaller sizes and calling it a women's collection is thankfully becoming a thing of the past."
J: What lead you to collaborate with Brompton?
R: Anne and I had discussed the idea of Brompton being our perfect association a couple of years before it happened so when Kenny, the Product Manager for Brompton, approached us out of the blue, the opportunity was seized with both hands. Brompton's engineering background fusing iconic design with solution-based functionality in making urban life simpler, is so closely aligned with our reason for being, [that] for us, it's a perfect relationship.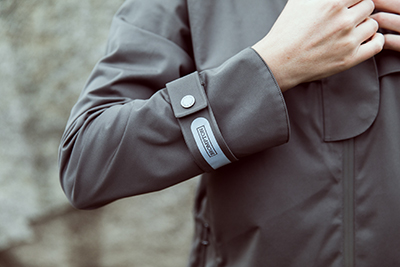 J: What has been the reaction from the community of women who buy your clothing, and how does this inspire your design process? 
R: The inspiration at the beginning was for a product we ourselves as women needed, but the inspiration now is our community. The reaction has made the hard work worth it – support, loyalty and so much lovely feedback it has been simply amazing. We often ask our community what they would like to see in our range and they give consistent feedback which must mean they know what they're talking about!  The features requested for specific activities are really interesting and for a product developer something I love to get my teeth into - cycling to horse riding to motor racing and even outside yoga, we discuss the lot!
J: What are some of the key features of Protected Species outerwear that translates so well to cycling?  
R: For cycling, one of the major features has to be the fabric. The waterproof and breathability ratings are in excess of 15,000mm & 15,000gms but it's the four-way knitted stretch of the fabric which makes it perfect for cycling, offering absolutely no restriction in comfort or movement for the ride. We worked closely with the expertise at Brompton to develop adaptable cycle specific features for use when on the bike with many of the female team at the brand testing product throughout the development process; their inputs have helped shape the collaboration product for use on and off the bike.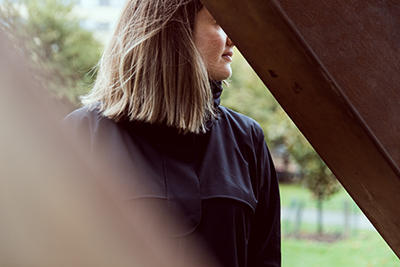 "We worked closely with the expertise at Brompton to develop adaptable cycle-specific features for use when on the bike"
These features can be disguised perfectly when the commute is over, allowing the jacket to morph seamlessly from a cycle jacket to an everyday smart coat, integrating into any environment once you've arrived at your destination – exactly what Protected Species is all about.
J: Do you feel that fashion is underrated in the sense of the impact it can have on getting more women into outdoor activities, like cycling? Some women I know who now cycle were initially put-off it because of the lack of stylish and functional clothing available - but when they discovered some existed, it gave them the confidence to go for it...
R: Without a doubt. Whether we like it or not, man or woman, feeling good in what we wear, or wearing something that assimilates with our sense of style is often linked to our confidence. If you look and feel the part, you're mentally on your way to embracing a new challenge.  
With the advances in fabric technologies, the compromises women especially have had to make in choosing between aesthetics and performance no longer need to exist. If we love how we look and feel in our clothing, and these items work across our activities, we wear it more and keep it longer which must be the way forward in creating a better world. 
Jools Walker is an award-winning author, writer, and TV presenter. She is an advocate for cycling equality. Learn more about Jools and her novels on her blog, Velo City Girl. 
Rebecca McElligott is the co-founder of women's sustainable outerwear brand Protected Species. Protected Species was driven by the need for truly high-performance women's outerwear that doesn't clash with an everyday wardrobe.