Brompton folding bikes are designed for their ability to be easily transported "en route", but how suitable are they for big adventures?
Are Folding Bikes Suitable for Long Distances?
If all you're wanting to do is cycle long distances then yes, perhaps a large-wheeled bike may be worth considering. But if the main function of your bike is getting around the city, a folding bike could really be the best choice.
Indulge us as we uncover the freedom a folding bike brings through overcoming barriers of travel, transport, and storage. Hopefully, we can inspire you to go more often to stranger places with a Brompton.
See adventurers Joe and Alan put their Brompton Bikes to the test and take on a journey across land and water. Starting at Sumburgh Head, they set out with an inflatable canoe strapped to their handlebars as they head for Muckle Flugga in the Shetland Islands, UK.
Meet Flexible Bike Travel
When you set out on a long bike ride, you never know what's around the corner. With a folding bike, you have the freedom to mix up your route if bad weather hits or the long road ahead starts getting boring - you can easily change your route and head for more interesting scenery.
Ever walked into a hotel where the concierge looked at you and said: "Where are you going to put that?" - not ideal after a long day of cycling...
Because of the compact fold, you can take a Brompton bike wherever - the train, bus, plane, boat, trunk of your car (without any additional car gear), and you can even store it in your hotel room without any stress.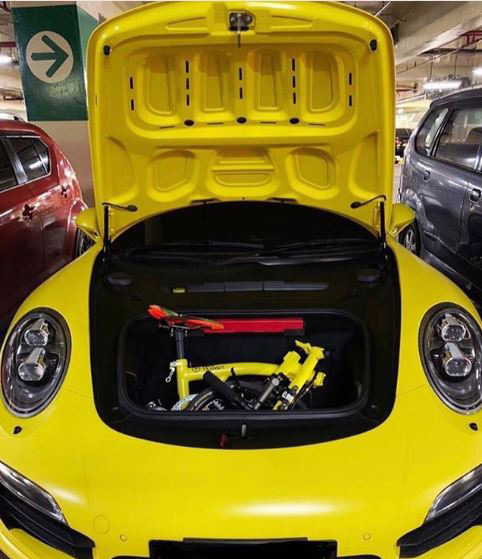 Packing Light is Easy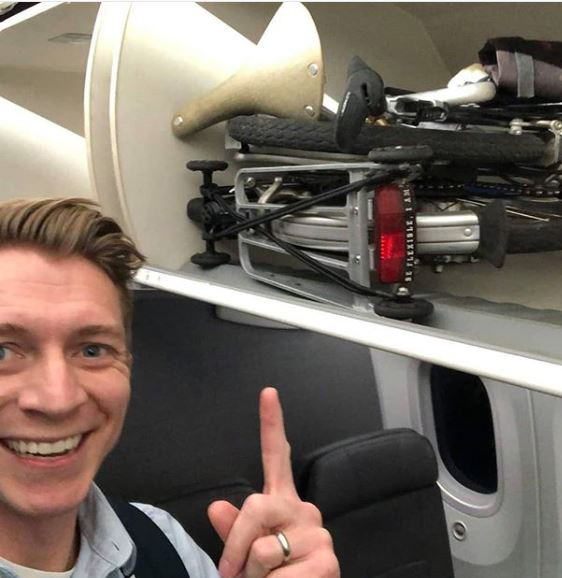 The Brompton Mafia guys are experts at stowing their Bromptons away as they travel all over the world.
You don't want to be weighed down on-the-go; especially paired with a backpack. So for journeys across land and water, you might be more comfortable with a bike that can be easily towed or conveniently carried with you.
Transport your Brompton stress free with the Brompton Padded Travel Bag. It has side panels that are reinforced so that your belongings are kept safe during transit. You can fold up your bike and put it in the case, which makes for easy travel to and from the airport, and it's great for storage when you arrive at your final destination.
Travelling with extra luggage? Bromptons are capable of carrying front and rear racks so you can attach panniers on both ends - giving you room for all your travelling essentials. There's also the added bonus of being able to push your luggage versus carrying it through - ideal no matter how far away your gate is.
But What About Performance?
It's a common misconception that folding bikes don't perform well for long distances but our staff, as well as the greater Brompton community, have dispelled this myth countless times.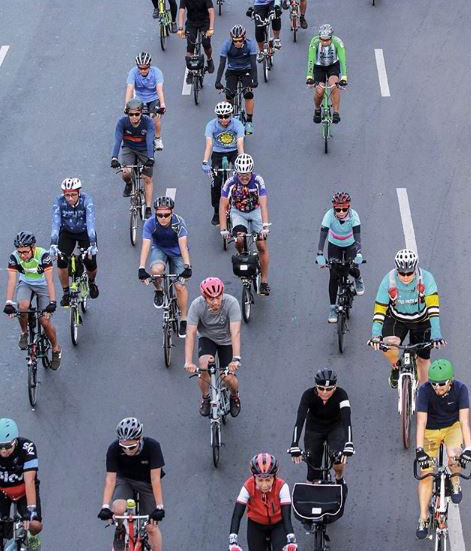 If you are planning on touring with your Brompton, we have a few tried and true recommendations to make the journey more comfortable.
When customizing your bike, choosing a 6-speed with mudguards spec allows for a lower gear range to help with climbing higher inclines when you're loaded with extra luggage. Opting for an M or H Type handlebar is the best for extended time in the saddle and our Schwalbe Marathon tyres are the toughest and most resilient tire we provide for our bikes – the harder compound rubber and thicker tread have higher rolling resistance than our standard tires, but allow you to ride your Brompton further.
Facing hills during your ride? The Brompton Electric might be just what you need as its unique pedal assist helps you during inclines. Partnering with the team behind Formula One, Williams Advanced Engineering, the Brompton Electric is designed for assistance when you need it and at only 13.7kg, the Brompton Electric is light for long stretches across the country.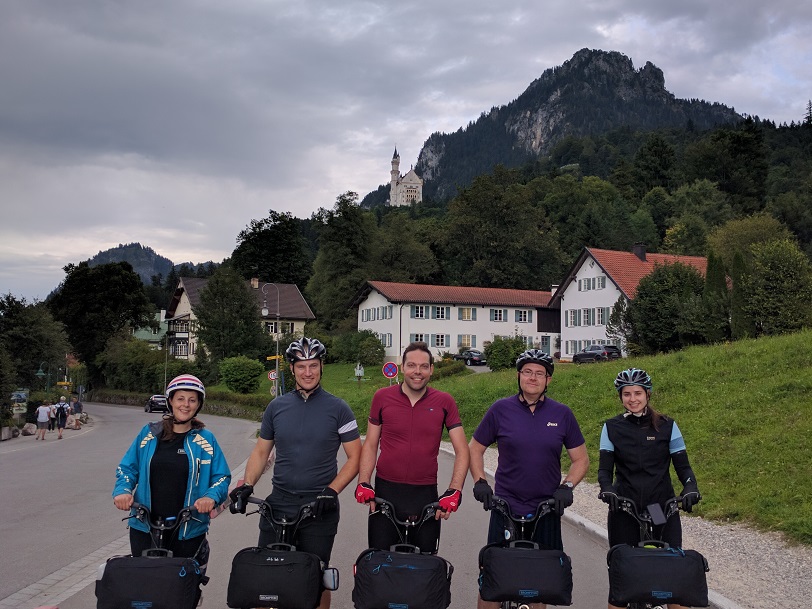 Our design team even took Brompton Electric for a distance trial through the German Alps.
Travelling with Folding Bikes is Always Fun
When you venture out on a long-distance ride you can't always predict the conditions but you can anticipate the excitement. Whether you're cycling the whole route or jumping on a boat halfway through, you never know what'll be around the corner. One thing is for sure, you'll meet plenty of people along the way who'll be curious about your unique bike and they may just be the difference between you and finishing that trip.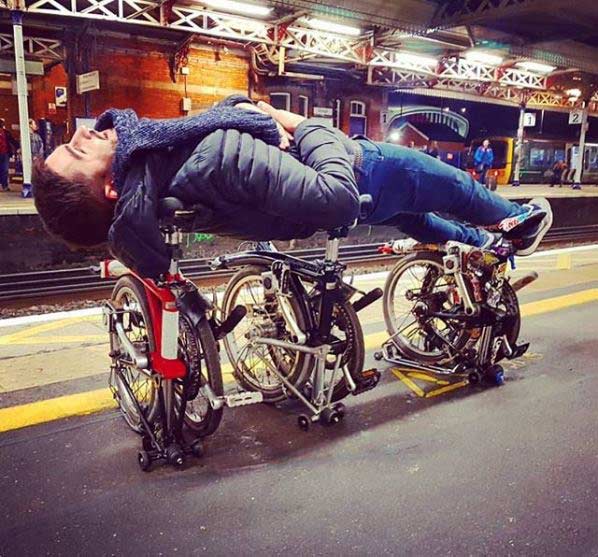 Passionate bicyclist Heinz Stucke certainly has an opinion on adventuring on a Brompton. Through terraqueous terrains and unpredictable weather, he has cycled through it all - "Thanks to this bicycle that I can fold totally and guard discreetly in any small place, I hope I will be able to reach the most remote and inaccessible places."
If the world's most travelled bicyclist is using one, it's safe to say folding bikes must offer some pretty big advantages for adventurers. So if you want a bicycle for the city but also wish to travel long distances occasionally, then a Brompton is for you.