Introducing the 2021 collection of Brompton bags made with Liberty Fabric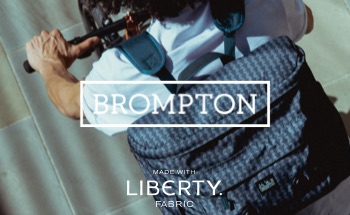 Back for 2021 with a fresh release, a collection of Brompton bags made with Liberty Fabric are here just in time for warmer weather and your next-day trip adventure. 
 
In 1875, Liberty Fabric's adventurous founder, Arthur Lasenby, took a building on Regent Street, London, with just three dedicated staff and plenty of ambition. Just 100 years later, Brompton inventor Andrew Ritchie made his first-ever folding bike in the spare bedroom of his West London apartment in 1975. A design classic in its own right, the Brompton bicycle continues to be hand-built in London today with innovation and care. 
Like the bike, Brompton luggage is crafted to meet the demands of day-to-day use in the city. The 2021 Brompton bag collection sees two new patterns: the archive Metropolis and Jonathan. Both patterns are applied to a custom-made Polyester fabric with a highly water-resistant coating, which are printed in Italy to the Liberty Design studio's highest quality standards.
The Metropolis design, an ode to London, draws from the city's towering skyscrapers with a bold geometric pattern and 3D shapes.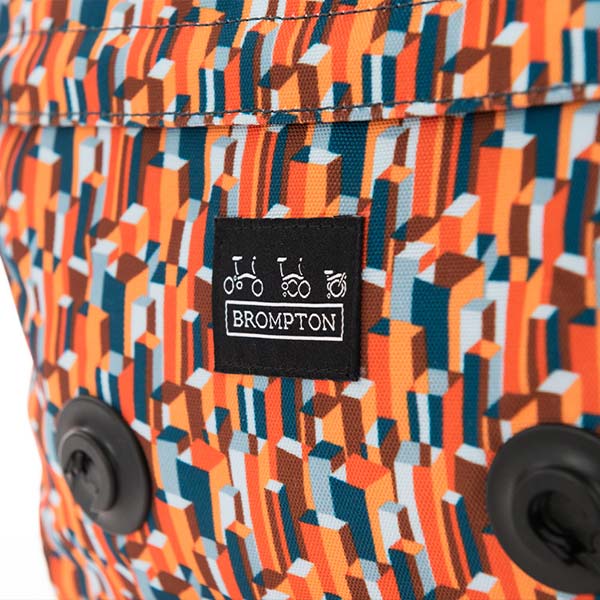 Jonathan references the creative process with a monochrome geometric pattern inspired by pencil shavings found on the design studio floor.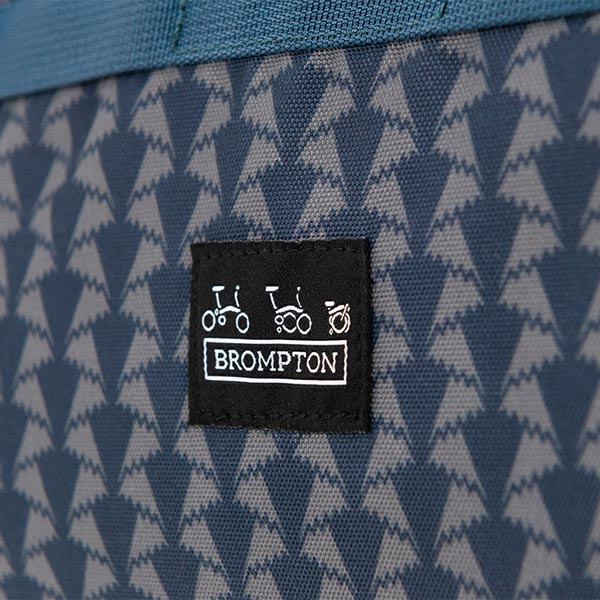 Four popular Brompton bags; the Tote, Basket, Backpack and Zip Pouch take on a new direction this year. All four styles fit seamlessly onto the front carrier block of your Brompton, bringing style and function to every ride.
 
The Backpack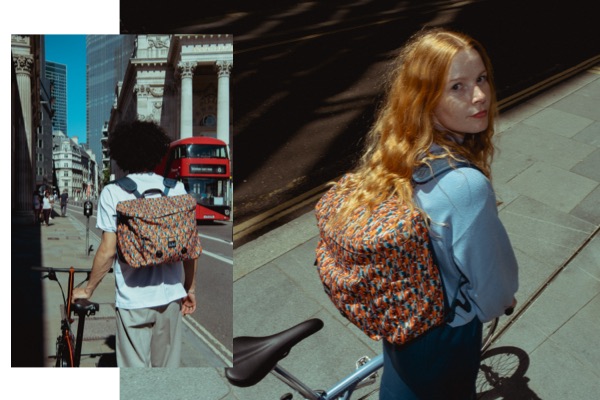 The backpack that fits on your Brompton bike, an incredibly useful accessory for commuting, traveling and the daily ride around. This durable workhorse is loaded with comfort features and functional details, including a padded air mesh rear panel, expandable side pockets to fit your water bottle, and a smart magnetic snap system to keep straps safely in place whilst riding.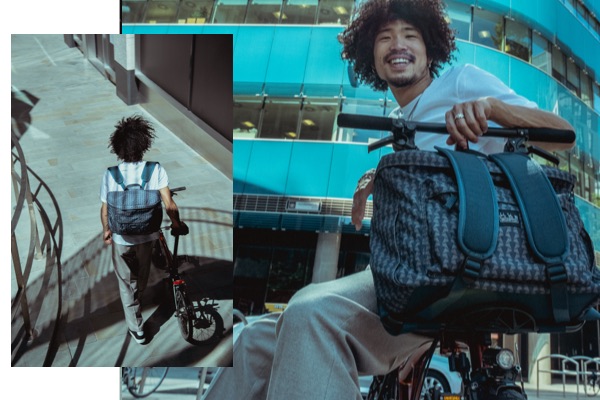 The Tote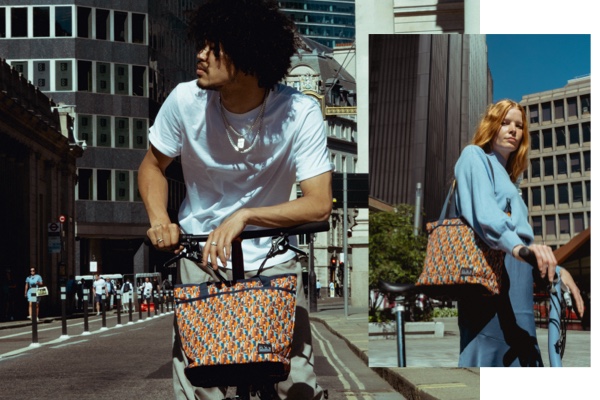 The much-loved Borough Tote S is reworked this year with new patterns and features a zipper-secured main compartment and two external pockets to keep your essentials safe while you ride. Finished with soft webbing for the shoulder straps (which tuck neatly in the front pocket whilst riding), this classic style is perfect for everyday trips into town or a day trip adventure.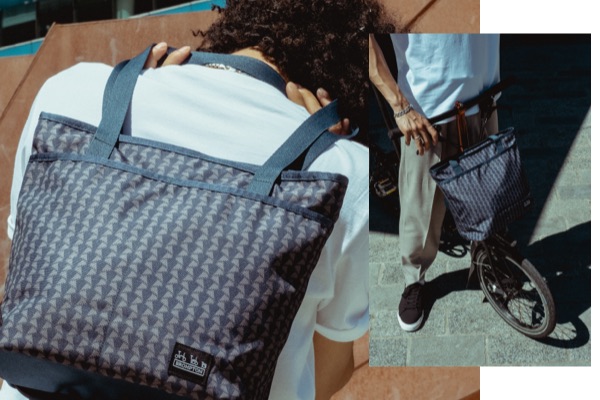 The Basket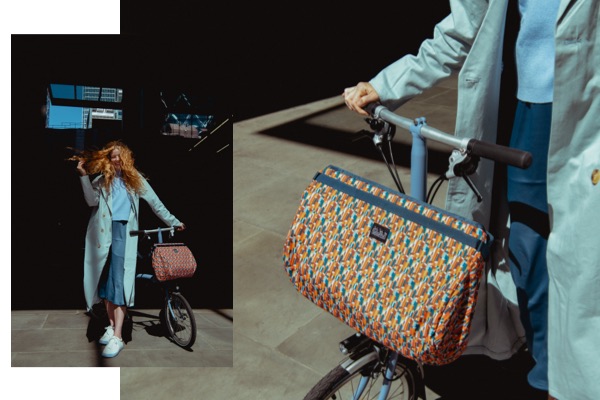 Our expanding folding basket works seamlessly on and off your bike. A true all-rounder, the Basket bag is ideal for carrying your shopping or packing up for a weekend away. The Basket even features a folding brace system, making it exceptionally compact when not in use (perfect for storing in small spaces!), a padded carry handle and a zipped internal pocket to keep your valuables safe.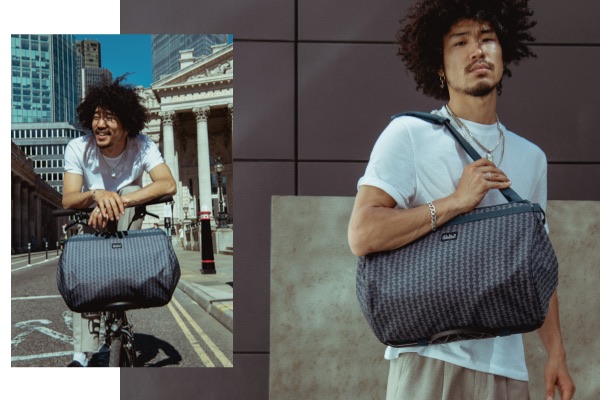 The Zip Pouch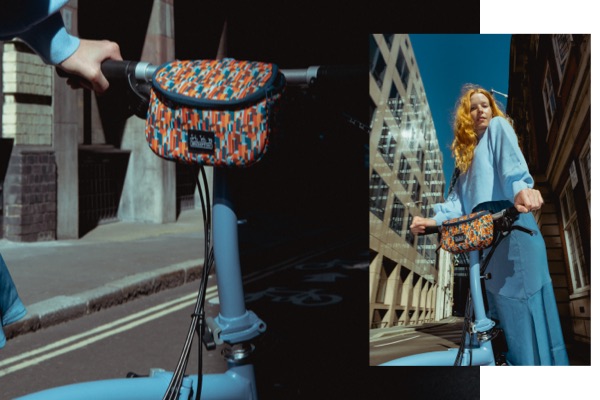 The 'forever useful' Metro Zip Pouch, designed to sit on the handlebars or saddle of your Brompton, has just enough space for your phone, wallet and spare inner tube. A lovely riding companion on its own or paired alongside another piece of front luggage.